Discover Versatile Acura Luxury Crossovers and Sedans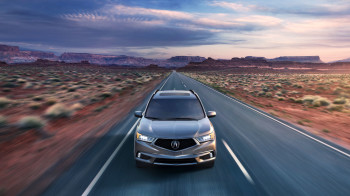 Acura has an impressive lineup of affordable luxury vehicles that fit almost any budget. From the elegant 2017 ILX luxury sedan to the high-performance, top-of-the-line Acura NSX supercar, there's sure to be an Acura that's just right for you. Each model is outfitted with its own selection of features and options that cater to drivers of all walks of life and make each Acura truly unique.
Take a look at this quick model breakdown, and then head over to a Wisconsin Acura Dealer near you to get behind the wheel of one or more of these remarkable vehicles.
The Acura Family
Your Acura Is Waiting
You know what each Acura model has to offer. Get a hands-on feel for any of these models at any Wisconsin Acura Dealer. Stop and test drive your next crossover, sports car, or sedan today!
**The base MSRP is only attainable through configuring the NSX with the Iron Rotors with Black Calipers which will not be available until late 2016.