Automotive Tracks in the Wisconsin Area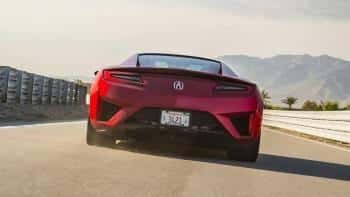 If you've invested in a high-performance vehicle, then the chances are high that you're searching for an opportunity to find out what it can really do! Luckily for you, we've compiled a list of the most exciting automotive racing tracks in the Wisconsin area. Below, we give you a taste of what you can expect from each, and we let you know which of Acura's newest models are likely to provide the best experiences at high speeds.
Get Your Heart Racing
Most drivers think of the racetrack as something for professionals, reviewers, and critics, but the truth is that there are plenty of accessible venues for drivers who want to push their vehicles to their limits!
Drivers who'd prefer to stay within the Wisconsin state limits can visit Road America at N7390 Highway 67, Plymouth, WI 53073 or Great Lakes Dragaway at 18411 1st St., Union Grove, WI 53182.
Other nearby options include the Blackhawk Farms Raceway, just south of the Wisconsin border at 15538 Prairie Road, South Beloit, IL 61080, or the Autobahn Country Club at 3795 Centerpoint Way, Joliet, IL 60436.
Drivers who choose Acura have even more reason to visit the racetrack than most! Acura has recently released the 2017 Acura NSX supercar and the 2018 Acura TLX A-SPEC, both of which have more than enough power to get your heart racing. What's more, representatives for Acura have gone on record with guarantees that you'll be protected from damages: "If the car is stock, the warranty covers it on a track just as it does on the street. No question. However, if the car is modified, say with slick tires or other components that would put higher stresses on the vehicle's parts and systems, then we would have to investigate the circumstances further." Few other manufacturers provide any comparable protection!
Take an Acura for a Test Drive!
If you're looking for a car that you can take out on a racetrack near Wisconsin, then look no further. Acura's high-performance models are available to test drive at all our Wisconsin Acura Dealers showrooms, and when you take advantage of our current offers and financing options, you can take your favorite home at a great price. Reach out to us today!