Interior Features of the 2018 Acura NSX
Interior Features of the 2018 Acura NSX
The 2018 Acura NSX is a high-performance hybrid supercar built to excel on the racetrack, but thanks to its stunning array of interior features and its finely tuned machine-driver interface, it's perfect as a daily driver as well. In their review of this year's NSX, the experts at Car and Driver highlighted the model's "top-notch materials," "elegant touches," and "prestigious ambiance," and once our friends and neighbors in Wisconsin have had the chance to experience it for themselves, they won't settle for any other car. Explore the Acura NSX's interior features by reading on.
Inside the Cockpit: NSX Interior Styling and Experience
Every component in the 2018 Acura NSX has been designed to make each experience in the driver's seat one that you'll never forget. Its cabin combines luxurious interior styling with smart features designed to foster a deep connection to the road.
Steering Wheel: You'll begin to foster a connection with the NSX the moment you wrap your hands around its tailored leather-coated steering wheel. The wheel is designed with two sets of fingerholds (at 10:00/2:00 and at 9:00/3:00) and an innovative oblong shape designed to maximize your legroom.

Foot Pedals: The NSX's aluminum-lined braking and acceleration pedals are beautiful to look at, but this isn't all that sets them apart. In fact, each has been paired with an innovative communication feedback system that learns your behavior patterns and adjusts itself accordingly. Every time you get behind the wheel of this supercar, the experience will feel more and more intuitive.

Driver Visibility: The wide-open views that you'll enjoy behind the wheel of the NSX will give you a heightened sense of the possible. A frameless rearview mirror, a low-meter visor, and an oblong steering wheel help to maximize your field of view. What's more, the NSX's ultra-thin A-Pillars have been composed with unique 3-D Bent-and-Quenched 1500 MPA high-strength steel.

Racetrack-Ready Seating: Each of the NSX's seating options features a sleek, minimalist design with enough ergonomic support to keep you comfortable no matter where life takes you, whether you're travelling at high speeds or making a long-distance journey. Choose between Full Leather and mixed Leather/Alcantara seating; both options are available in Red, Saddle, Ebony, and Orchid.

Acoustic Mastery: When you take advantage of the NSX's Integrated Dynamics System, you'll have near-complete control over the engine noise that reaches the cabin and the world around you. When you're travelling in either Sport+ or Track mode you'll enjoy the full roar of this peerless supercar. Sport Mode allows for direct management of your exhaust valves, while Quiet Mode passes all of your exhaust through silencers.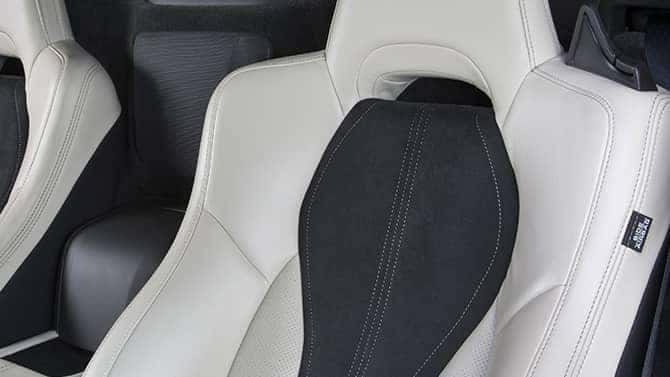 Interior Technology Features in the NSX
Even when you're pulling out all the stops, you'll have access to fun and user-friendly interior technology features that will help you protect your investment and get more enjoyment out of every moment you spend behind the wheel.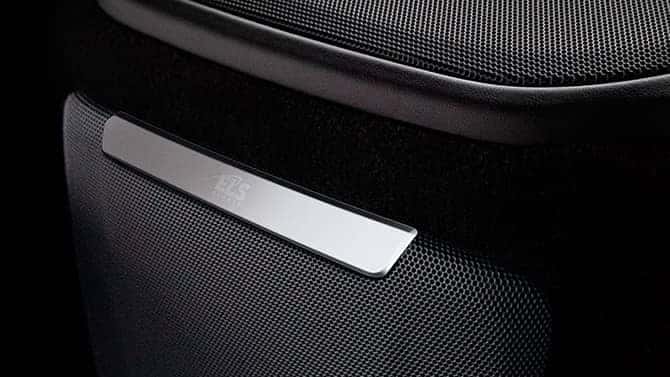 360-Degree Awareness: Every NSX comes equipped with a Multi-Angle Rearview Camera with Dynamic Guidelines. With Wide Angle, Normal, and Top-Down viewing modes, you'll be able to take full stock of your surroundings. Protecting your NSX from bumps and scratches is even easier when you equip Corner and Backup Sensors, both standard with the Technology Package upgrade.

Audio and Entertainment: The Acura NSX's standard audio system includes 8-speakers and a centrally mounted subwoofer. Drivers will also have the option to upgrade with a unique 580-Watt 9-Speaker ELS Studio Premium Audio System designed specifically for the NSX by Grammy Award winner Elliot Schiener. A seven-Inch Display Audio System, Bluetooth HandsFreeLink, Apple CarPlay and Android Auto have all been included as standard features.

Connectivity and Convenience: You can make the most of every drive—and stay in the know while you're on the road—when you upgrade with optional features like Acura's Satellite-Linked Navigation System and AcuraLink The Next Generation. The system lets you take advantage of voice recognition and Honda HD Digital Traffic updates, while AcuraLink grants you instant access to tons of useful resources and contacts related to your NSX. An SMS Text Message Function comes standard in every model.