KBB Recommends 2020 MDX Over Mercedes-Benz GLE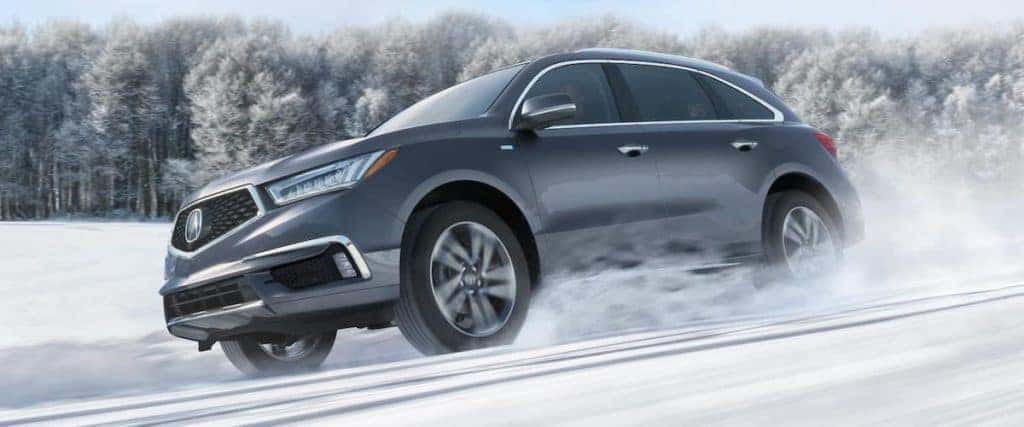 Kelley Blue Book pit the 2020 Acura MDX vs. the Mercedes-Benz GLE in a head-to-head comparison, and the Acura MDX ended up emerging as their top model. Learn why the latest MDX beat out a tough competitor like the GLE in Kelley Blue Book's evaluation.
KBB's Acura MDX Review
The 2020 Acura MDX won KBB's 5-year Cost to Own Award in 2019, so it's clearly one of their top models. Beyond the excellent reliability, resale, and reputation that helped it win that award, the MDX impressed KBB with its useful 3-row layout and "advanced take on AWD that stresses handling."
Above average points included:
Available advanced all-wheel drive
Hybrid option
Roomier third row
Known for reliability and solid resale
KBB's Mercedes-Benz GLE Review
The 2020 Mercedes-Benz GLE starts at $53,700 MSRP whereas the entry-level 2020 Acura MDX is priced at $45,395 MSRP*, so it already had a lot to make up for. While KBB did enjoy the optional class-leading electronic suspension, they ultimately pointed out several below average points, including:
Tight third-row seat is optional
Feels heavy
Driver assists like lane-keeping and adaptive cruise control are not standard.
KBB Luxury SUV Comparison
According to KBB, the "2020 Acura MDX and 2020 Mercedes-Benz GLE both bring their own version of comfort and amenities to the luxury SUV arena."
Noting the Acura MDX offers standard V6 power, a standard 3rd row, superior reliability, and higher resale values at a lower price than the Mercedes-Benz GLE, it wasn't hard for KBB to reach their final decision.
In their own words: "The Acura MDX has reliability, resale value and a lower price in its corner. While you have a luxurious and highly capable off-road SUV in the base 4-cylinder Mercedes-Benz GLE, it costs considerably more. Despite the lack of European pedigree, the MDX is a better value."
Test Drive the 2020 Acura MDX
The Acura MDX becomes even better value when you take advantage of the current offers available from your local Wisconsin Acura dealer. To find out more or arrange a test drive, don't hesitate to get in touch today.