How Does the 2017 Mercedes-Benz CLA250 Compare to the Acura ILX?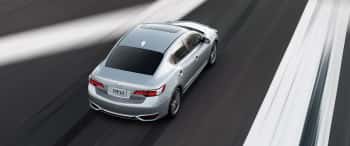 Consumers seeking a new car within the luxury segment may find themselves comparing popular models like the 2017 Acura ILX vs. the 2017 Mercedes-Benz CLA250 over the course of their search for the ideal vehicle. Between these two high-end nameplates, which one offers the premium amenities drivers want at an affordable price they won't believe?
For our money, the Acura ILX is the winner of the day, providing an incredible luxury option at a price point that couldn't possibly be attached to a luxury car—but it is! Now, it's up to you to decide where your dollars are best spent—on the ILX, which provides much more for a lot less money, or on the Mercedes-Benz CLA250, which costs significantly more and doesn't deliver many of the standard amenities the ILX has. We think the right choice is easy to see!
Standard Amenities
When it comes to dollars and cents, the Acura ILX deftly outdoes the Mercedes-Benz CLA250. The ILX is priced at just $27,990 MSRP for the Standard Package,* while the Mercedes-Benz CLA250 comes in at a much heftier price tag of $32,400 MSRP.
For that lower price, the Acura ILX brings a variety of premium standard amenities to the road that do not come standard onboard the Mercedes-Benz CLA250; these features are either not available at all onboard the CLA250 or are only offered as optional, extra-cost upgrades.
Included among the amenities offered standard for the Acura ILX but not the Mercedes-Benz CLA250, the ILX provides:
Voice-activated controls for audio and Bluetooth
Heated front seats
Active head restraints
Retractable rear-seat head restraints
LED headlights
Speed-sensing interval windshield wipers
Smart airbags
Active Sound Control
Folding center armrest for the rear passengers
Are You Ready to Experience Affordable Luxury?
If you're ready to enjoy more for less onboard your next luxury car, stop in and see the team at your nearest Wisconsin Acura Dealers location today. We'll make you a great deal on a brand-new 2017 Acura ILX and get you out on the road in style!