Compare the 2017 Acura ILX to the 2017 Lexus IS Turbo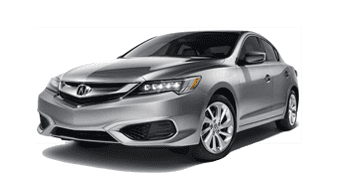 In the market for a luxury car? As you browse the latest models, you will likely find yourself comparing popular vehicles like the 2017 Acura ILX vs. the 2017 Lexus IS. Between these two luxury vehicles, which one brings the assets and amenities you want most—at a price you'll love?
Keep reading to find out which of these high-end offerings is geared up to give you more for less. The results may surprise you!
Much More for a Lot Less
Whether or not budget is a key consideration as your shop for a new car, any consumer likes the idea of getting more and paying less. When you opt for the 2017 Acura ILX, more is just what you'll get—and less is what you'll pay!
When comparing the ILX to the IS, consumers will find that the Acura ILX rings up at a starting cost that is significantly below the starting price of the Lexus IS. Now that is music to anyone's ears! Furthermore, the Acura ILX offers a variety of standard amenities that the Lexus IS does not.
The Acura ILX Standard Package is priced at $27,990 MSRP,* while the significantly more expensive Lexus IS is priced starting at $37,825 MSRP. For that substantially lower base price, the Acura ILX treats drivers to a variety of standard features that do not come standard onboard the Lexus IS; these amenities are either not available at all or are only offered as optional upgrades for an even higher cost.
Standard amenities offered onboard the Acura ILX but the not the Lexus IS include:
Rearview camera
Heated front seats
Active sound control
Remote trunk release
Smart airbags
Active head restraints
Speed-sensitive windshield wipers
Extendable sun visors
See for Yourself
Consumers can explore the prime offerings of the affordable 2017 Acura ILX at any Wisconsin Acura Dealers location. Stop in today for a great deal on the ILX and other superb Acura vehicles. Our knowledgeable team members will be glad to answer all your questions and then get you behind the wheel for an unforgettable test drive of this sophisticated sedan!