2020 Acura NSX Colors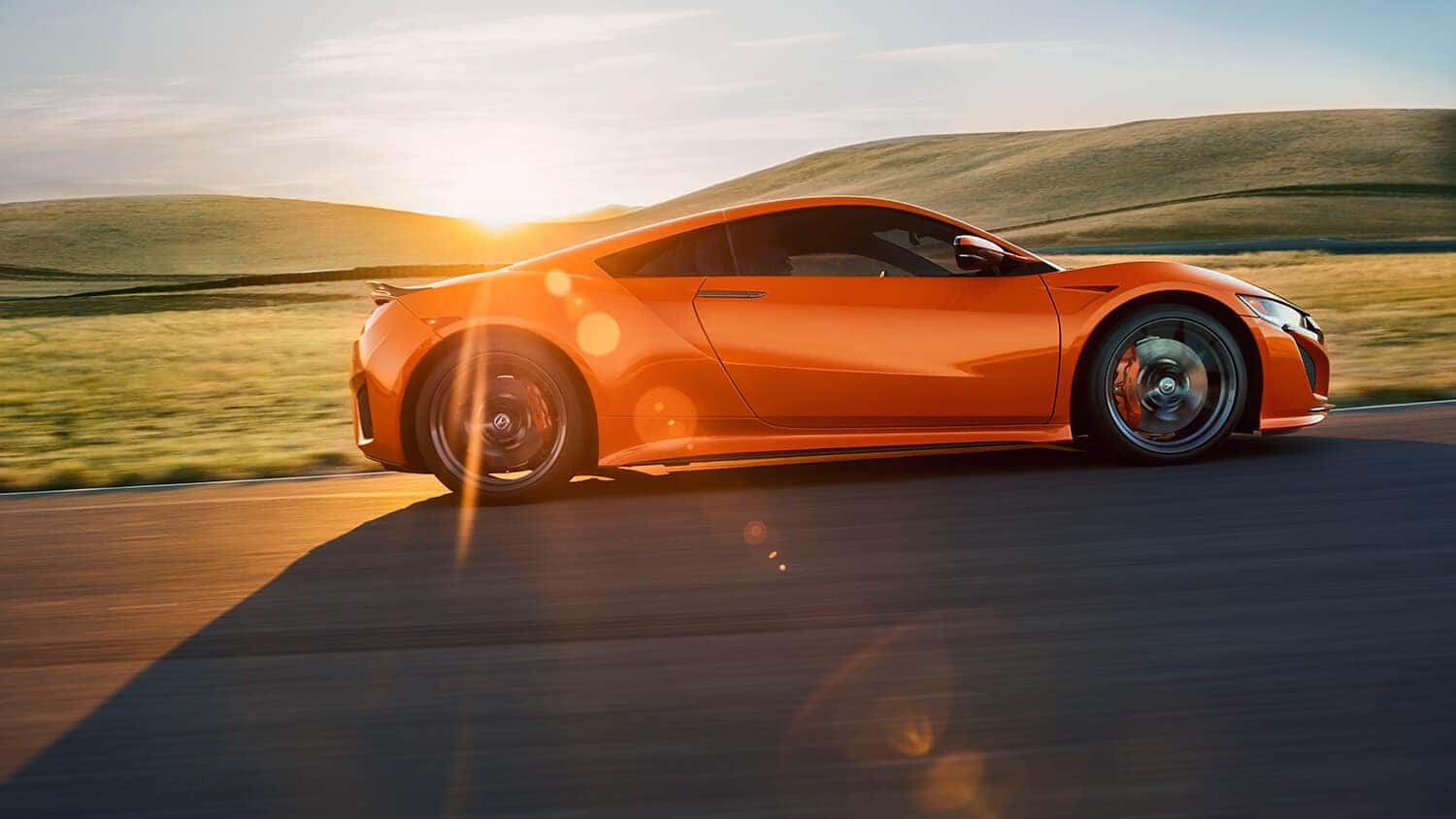 As noted by reviewers from Autotrader, the 2020 Acura NSX, "combines brilliant styling with an advanced suspension that delivers tenacious cornering abilities". Up to 573 hp and 476 lb-ft of torque combined serves up track-like power and agility beyond the reach of nearly every other vehicle on the road, and you can choose from several Acura NSX colors to put your own stamp on this exquisite supercar.
Read on to check out:
Acura NSX Exterior Colors
Acura NSX Interior Colors
Acura NSX Exterior Colors
The Acura NSX exterior represents the cutting edge of automotive design. Engineers from around the world collaborated to create a body with sharp lines to cut through the air, sculpted planes to command attention and deliver exceptional downforce, and deep creases for a striking supercar silhouette.
Acura NSX color options include:
Curva Red
Berlina Black
130R White
Indy Yellow Pearl
Thermal Orange Pearl
Source Silver Metallic
Casino White Pearl
Valencia Red Pearl
Nouvelle Blue Pearl
Acura NSX fans are thrilled to see the addition of Indy Yellow, which calls back to the Spa Yellow worn by 20 percent of first-generation Acura NSXs.
Acura NSX Interior Colors
The Acura NSX separates itself from the supercar pack by combining phenomenal performance with an interior that can work throughout the working week, so expect everything from generous cabin dimensions to luxury materials. You can dress the door panels, center console, and dash in: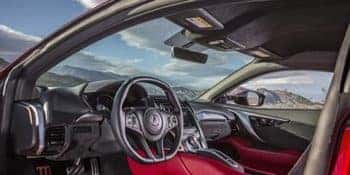 Indigo
Ebony
Orchid
Saddle
Red
The cockpit itself is designed around the driver for instinctive command. You'll find slender ultra-high-strength A-pillars combining with a lowered cowl atop the gauge cluster for extended sightlines, plus intuitive fingertip steering wheel buttons to keep control feeling intimate and refined.
Experience the 2020 Acura NSX Firsthand by Visiting Your Local Acura Showroom
You can take a closer look at the Acura NSX interior, arrange a test drive, or simply hear about our latest specials by visiting your nearest Wisconsin Acura dealer today. For any further advice or assistance, don't hesitate to get in touch directly.