2020 Acura ILX MPG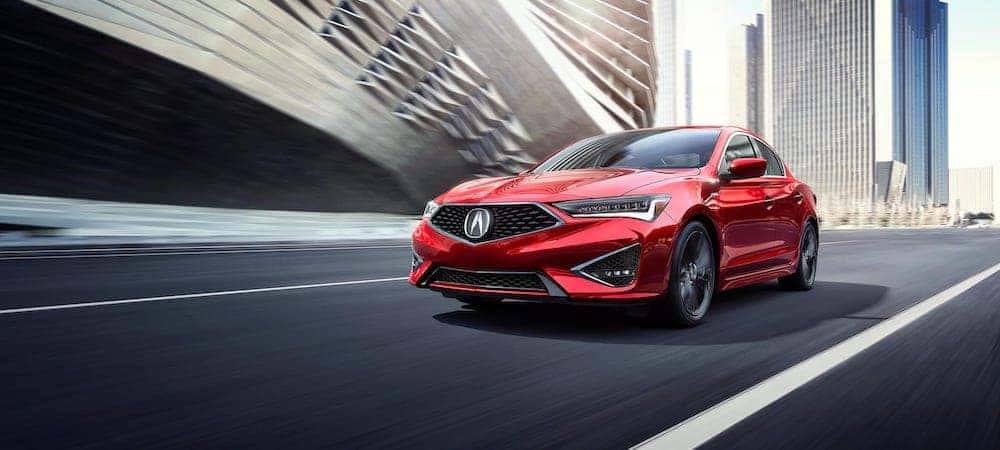 The 2020 Acura ILX boasts stellar MPG ratings, especially considering how its efficiency doesn't impact its track-ready performance. The 2020 ILX reaches an EPA-estimated 24 mpg in the city and 34 mpg on the highway*.
The 2020 ILX utilizes on one of the luxury sedan world's finest powertrains to deliver a combination of race-car power and fuel-saving driving dynamics that's rarely found – even in this immensely competitive segment.
2020 Acura ILX Fuel Economy
The Acura ILX's 2.4L 4-Cylinder engine perfectly complements it 8-Speed DCT (Dual-Clutch Transmission) with Sequential SportShift Paddle Shifters. DCTs get one clutch for odd-numbered gears (1, 3, 5, 7) and a different for even gears (2, 4, 6, 8), so the gear one up or down from the one you're on is always preloaded. Eight ratios help your engine run at or near maximum efficiency across the speed spectrum.
This design was originally used for racing, so you can expect faster, more fluid shifts alongside impressive efficiency scores with a negligible loss of torque between gears when driving a 2020 ILX. Some DCT models have been known to shift roughly, so Acura added a torque converter for smoother launches on its models.
2020 Acura ILX Engine Specs
Unlike other luxury performance sedans, Acura doesn't make you pay extra for premium performance on the 2020 Acura ILX. A 2.4L Aluminum-Alloy 4-Cylinder engine comes ready with every ILX, which generates up to 201 horsepower and 181 lb-ft of torque.
This engine ensures agile performance handling and in-control cruising whether you're on city or country roads. Moreover, the ILX Drive-By-Wire system ensures throttle response beyond conventional system.
2020 Acura ILX MPG Ratings Reflect its World-Class Engineering
As the experts at Kelley Blue Book say, "the ILX's engine out-muscles most of its competition … and its slick twin-clutch 8-speed automatic is also a cut above the rest."
Find out more, hear about current Acura specials, or arrange a test drive to experience the blend of ILX power and efficiency first-hand with a visit to your local Wisconsin Acura dealer. Want further advice or assistance? Don't hesitate to contact us today.