Acura NSX Specs: Take Command of Acura NSX Horsepower and Torque
Expectation-Defying Hybrid Technology
If the word 'hybrid' suggests efficient yet uninspired driving, you haven't sat behind the wheel of an Acura NSX. It uses hybrid technology to delivery:
0 – 60 MPH in as little as 2.7 seconds.

A top track speed of 191 MPH.
A masterclass of hybrid engineering goes into making that performance possible.
Sport Hybrid Drivetrain: The Acura NSX rewrites hybrid expectations by combining a front-mounted Twin Motor Unit (TMU) with Direct Drive Motor. Those two electric motors work in concert to dramatically improve acceleration and handling, all while helping deliver outstanding efficiency scores.

Gas Engine: Hybrid motors are the cherry on top of potent engine performance. Each Acura NSX comes fitted with a 75-degree, 3.5L DOHC V-6 engine that boasts a mid-mounted twin-turbocharger, dry sump lubrication, Variable Timing Control (VTC), 10.0:1 compression ratio, and direct and port fuel injection systems to help deliver up to 500 hp with 406 lb-ft torque.

Direct DriveMotor: Enhancing throttle response, the Direct Drive Motor is mounted between the V6 engine and the 9-speed transmission to provide immediate torque and acceleration. Take to the track and find yourself slicing off 5 seconds with Launch Control.

Super-Handling All-Wheel Drive: The centrally-located Intelligent Power Unit applies torque to each front wheel independently to ensure maximum traction through each turn, uncannily precise cornering, and dynamic acceleration.

9-Speed Dual Clutch Transmission: Dual clutch transmissions hold the next gear up or down preloaded for seamless performance. The Acura NSX system includes an electronically-operated wet dual-clutch, high-rigidity shift forks, double-cone synchronizers, and electronic shift actuator.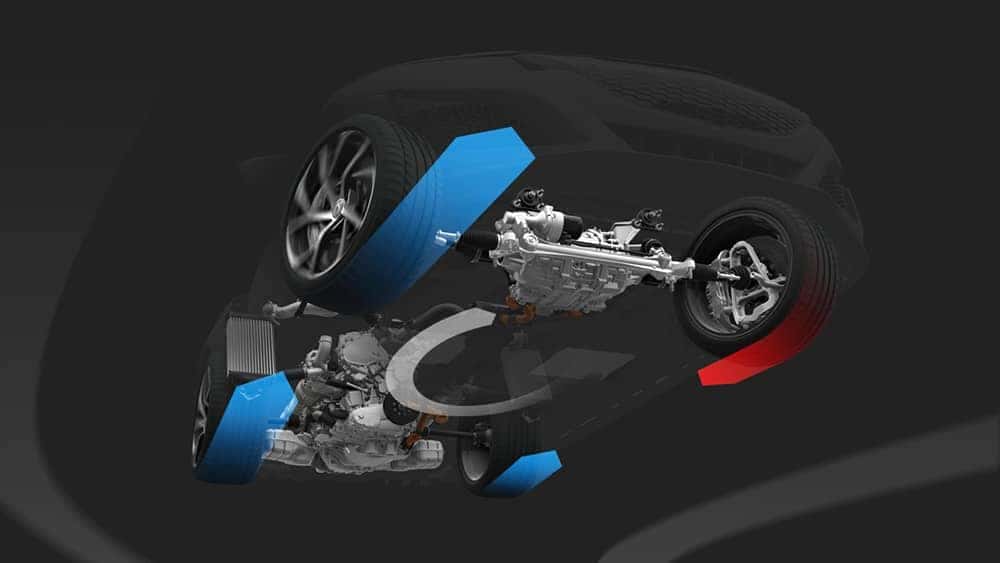 Acura NSX Performance Engineering
The Acura NSX's graceful lines and aggressively sculpted planes create a language of high-performance while simultaneously enhancing your drive through every line, panel, shape, and crease. Thousands of hours of computational fluid dynamics (CFD) and wind tunnel analyses have gone into the body to provide ultimate sports car balance.
The vehicle itself is built around a super skeleton that ideally supports all systems while providing a low-center of gravity and keeping weight down to a minimum, even using world-first engineering to refine performance.
Performance features include:
Suspension: The Acura NSX's lightweight suspension uses third-generation magnetorheological (MR) dampers that respond to the road more than 1000 times per second. Drivers will can count on high-performance athleticism at speeds up to 200 MPH.

Brakes: The Acura NSX combines unreal acceleration with top-of-the-line stopping power by equipping high-performance Brembo® hydraulic brakes and hybrid regenerative braking to delivery powerful, predictable, and near fade-free braking.

Integrated Dynamics System: Adjust everything from throttle response to engine sound by cycling between multiple drive modes: Quiet, Sport, Sport+, and Track.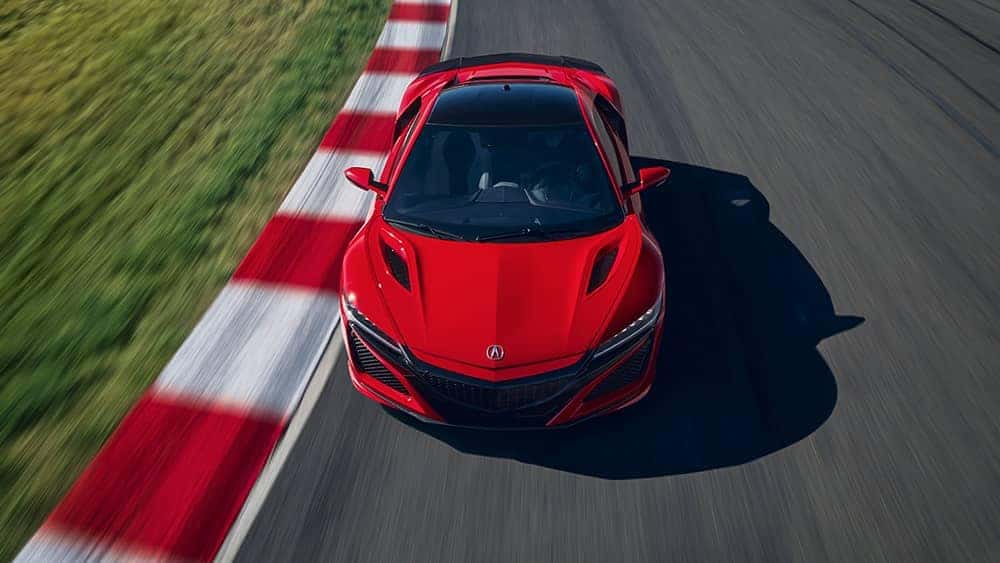 Acura NSX Performance Changes
As remarked by Motor Trend: "Although power output remains the same as before, Acura made a number of handling tweaks." To outpace even the outgoing model, the 2019 Acura NSX boasts:
Larger anti-roll bars to increase roll stiffness by 26 percent in front and by 19 percent at the rear.

Rear toe-control link bushings 21 percent stiffer and rear hubs that are 6 percent more rigid than in the outgoing model to reduce lateral movement and passive rear-steering effects.

SportContact 6s standard Continental tires with a revised tread pattern, updated internal construction, and a tweaked rubber compound to improve handling across all conditions.
In terms of software, all subsystems, from Super Handling all-wheel-drive power unit to stability control system, were revised to fully capitalize on the new chassis engineering and tires