Acura MDX Sport Hybrid Specs Will Tempt You Into a Test Drive
Acura MDX Sport Hybrid Specs
Will Tempt You Into a Test Drive
As noted by Cars.com, Acura MDX Sport Hybrid specs "deliver great performance and nearly unparalleled fuel efficiency". Everything from low-end acceleration to high-speed cruising has been refined through Sport Hybrid performance and next-generation engineering. This might be a 3-row SUV with room for up to seven and over 90 cubic ft of available cargo space, but it moves with unprecedented athleticism when you hit the gas.
Hybrid Performance
The Sport Hybrid drive system is what's going to make your Acura MDX stand out from rival vehicles.
That system consists of:
Direct Drive Motor: Dubbed 'throttle response deluxe' by Acura engineers, the Direct Drive Motor sits between the V6 engine and the dual clutch transmission system to deliver immediate torque and acceleration for lively performance.

Intelligent Power Unit: The smart battery unit sits low and towards the center to ensure perfect balance and contribute to a low center of gravity. It's there to monitor driving inputs, load levels, vehicle status, and more to determine power requirements for all three motors and distribute power between the front and individual rear wheels.

Twin Motor Unit: Uses two 36 hp independent electric motors at the rear wheels to provide torque vectoring for greater turning force. Each motor separately powers a single rear wheel.
All three motors are powered via an advanced lithium-ion battery that gets charged itself as the vehicle decelerates.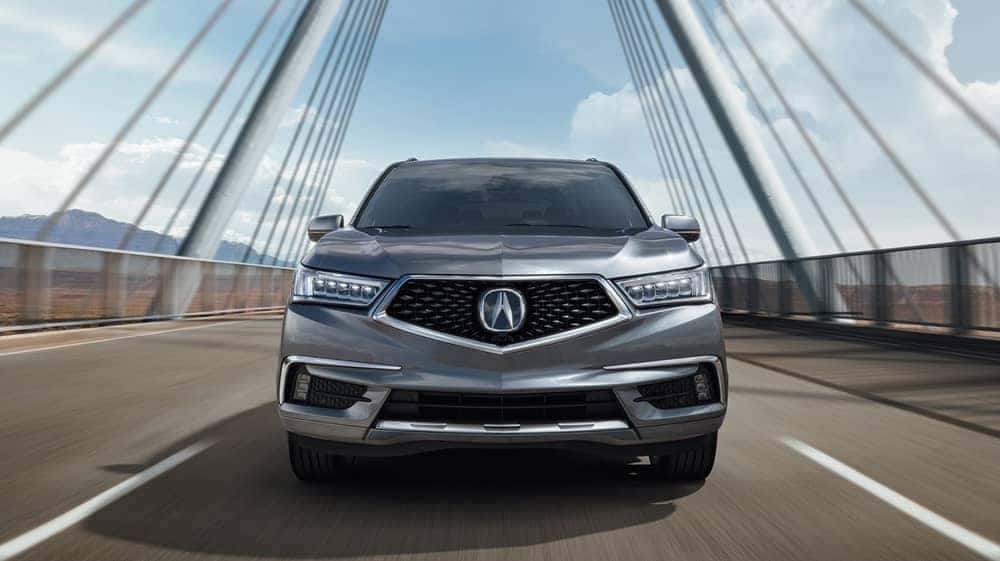 V6 Engine and Transmission
The Acura MDX Sport Hybrid draws its power from more than just electric motors. At the heart of each model sits a 3.0L port injected V6 that delivers:
It features a start-stop system that shuts down the engine when your vehicle is stopped and seamlessly restarts to when the brake pedal is released. That fuel-saving feature is complemented by the Variable Cylinder Management™ (VCM®) system, which cuts down to three cylinders when you're cruising steadily at high speeds.
Overall, combined Acura MDX output comes in at:
However, during hard acceleration the engine and all three motors can combine to produce 321 hp. It's power like that which leads to an Acura MDX Sport Hybrid towing capacity of up to 5,000 lbs.
That power is refined through a Motor-Integrated 7-Speed DCT (Dual Clutch Transmission). Originally developed for racing, the dual clutch design uses one clutch for odd numbers and another for even. When one clutch is engaged, sensors can predict the next gear change and get it ready for seamless upshifting and downshifting. You can even tap a paddle shifter while in "Drive" for a quick gear change with automatic mode or in "Sport" to put the transmission into full manual mode.
Your advanced transmission helps the Acura MDX Sport Hybrid mpg come in at 26 in the city and 27 on the highway.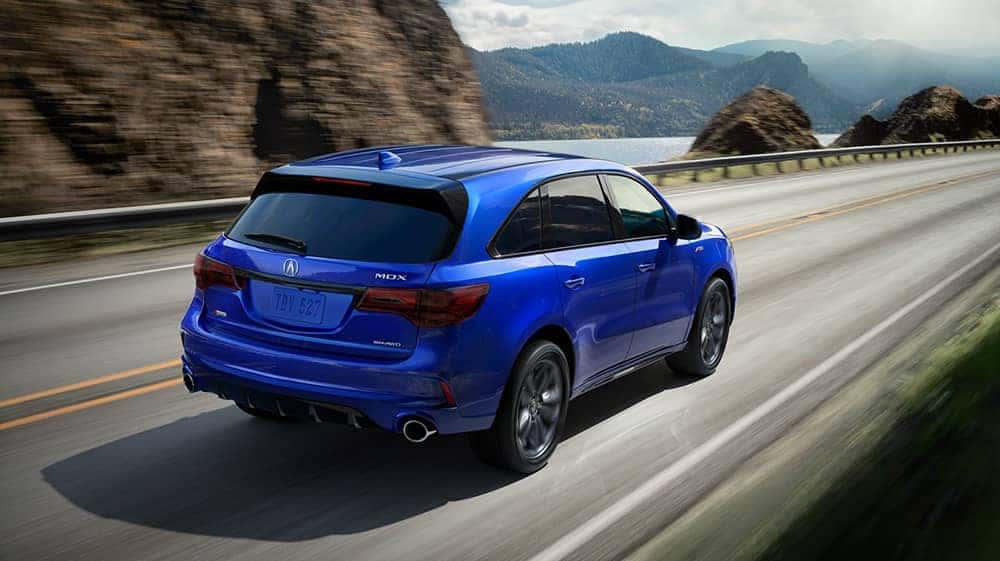 Performance Engineering and Features
The Acura MDX has been reduced by nearly 275 lbs. since the previous generation, so it feels nice and light when you turn the wheel. It also boasts several advanced performance features:
4-Wheel Independent MacPherson Strut Front/Multi-link Rear Suspension: Perfectly designed to reduce steering-wheel vibration, road noise, and control-jarring bumps, the front system uses fluid-filled bushings. Both the front and rear are mounted on separate sub frames.

Active Damper System: Advanced damping technology responds to changes in your ride and the road below for flawless control and comfort.

Integrated Dynamics System: Customize the feel of the dynamic responses within your vehicle by choosing between four drive modes (Comfort, Normal, Sport, Sport+).

Agile Handling Assist®: Uses active braking at the front and rear to help you remain stable through all twists and turns in the road.

Premium Wheels and Tires: 20-inch Shark Gray Twisted Machine-Finished Split 5-Spoke wheels hold P245/50 R20 high-performance all-season tires.

Vehicle Stability Assist™ (VSA®): Monitors vehicle speed, throttle position, individual wheel speeds, steering angle, and yaw rate to detect and correct understeer or oversteer for perfect traction. Response times are so fast you'll barely notice how your ride is smoothed out.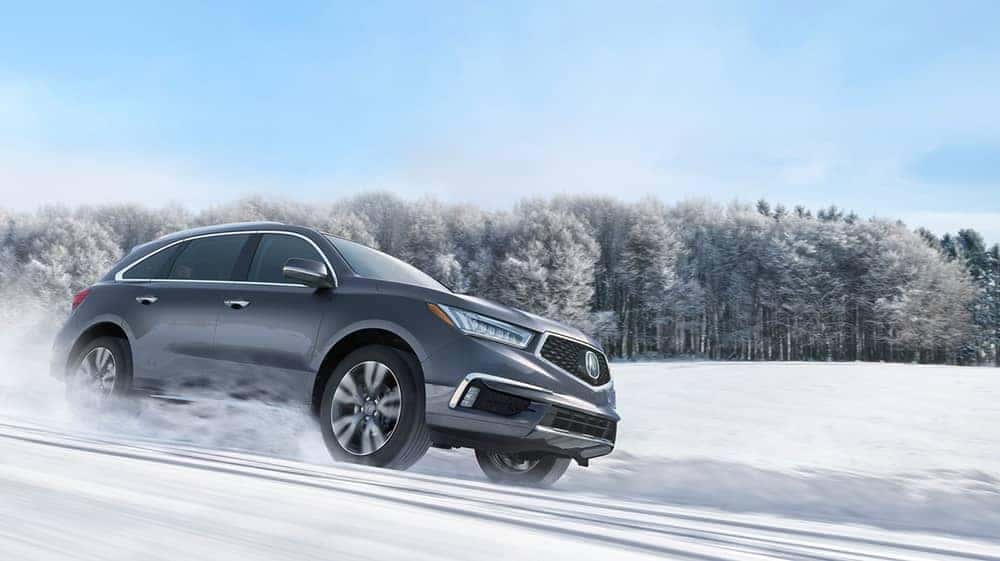 ---
Why Not Book a Test Drive to Experience Acura MDX Performance for Yourself?
Whether you want to find out about Acura MDX Sport Hybrid 0-60 mph times or explore current special offers, the team at your local Wisconsin Acura dealer can help. Feel free to get in touch today.