Powerful Acura ILX Engine Specs Combine with Advanced Performance Features
Powerful Acura ILX Engine Specs Combine with
Advanced Performance Features
The Acura ILX is a luxury sedan famous for combining first-class features and leading automotive technology with sharp and responsive performance. Even a quick glance at 2019 Acura ILX engine specs shows that the latest model is taking that reputation even further. A retinue of finely-engineered performance features perfectly hone the power of your naturally aspired engine, all while a top of the line transmission delivers fluid shifting and accounts for high Acura ILX fuel economy ratings.
Acura ILX Engine
Every 2019 Acura ILX comes equipped with an aluminum block 2.4L inline-four engine for up to 201 hp @ 6800 RPM and 180 @ 3600 RPM. Drivers can expect fleet-footed acceleration through urban environments, composed cruising on the highway, and instant power delivery for changing lanes at speed.
Because the engine is naturally aspirated rather than turbocharged, there's no turbo lag. Throttle response is immediate, so the vehicle seems to react more to your thoughts than your actions.
Further engine enhancements include:
Intelligent Variable Timing and Lift Control (i- VTEC®): Horsepower is boosted via the intelligent opening of the intake valves for high rpm airflow.

Direct Gas Injection: Fuel is sent into each cylinder through a multi-hole injector for a precise air/fuel mixture that enhances both performance and efficiency.

Rigid Aluminum Block: Using aluminum reduces weight for perfect front/rear distribution and improved handling.

Drive-By-Wire: Throttle response and feel are optimized for a more manageable drive when navigating challenging conditions.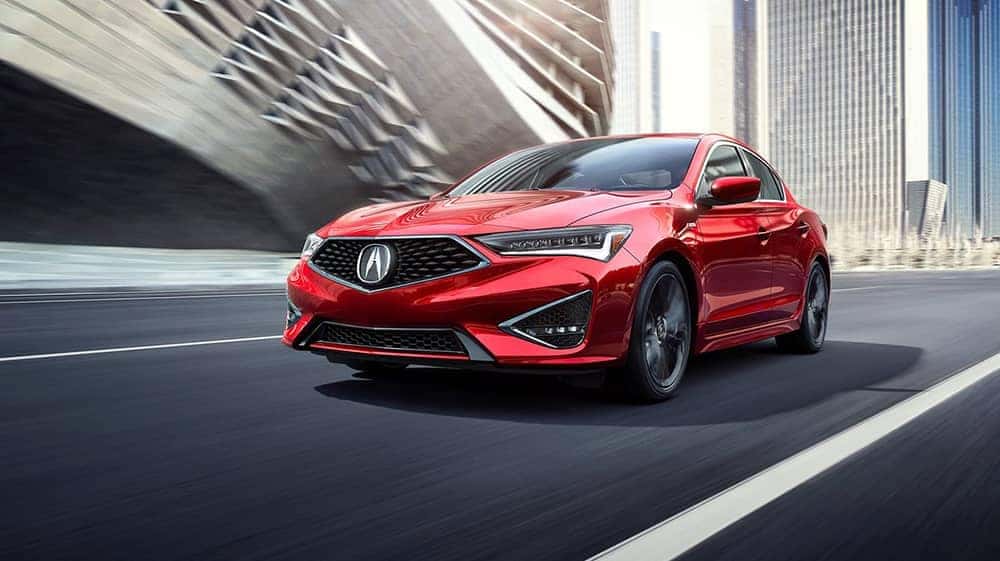 Acura ILX Transmission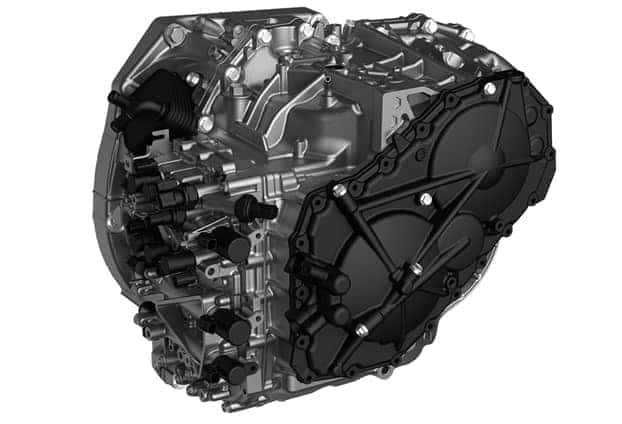 Your 2.4L four-cylinder engine comes mated to an 8-Speed Dual-Clutch Transmission (DCT) with Sequential SportShift Paddle Shifters. A system originally designed around racing, DCT transmissions use one clutch for odd-numbered gears and another for even. As you drive, sensors predict your next shift and have it ready, resulting in stunningly seamless performance.
Driving enthusiasts might balk since DCTs have been known to shift roughly, but Acura has gone one step further by fitting a torque converter to keep things fluid.
With eight gear ratios, you'll enjoy intimate responsiveness at low-speeds and calm, efficient cruising at high speeds for up to:
24 mpg in the city*

34 mpg on the highway*

28 mpg combined*
Automatic mode provides a convenient drive, but you can always use Sequential SportShift Paddle Shifters for lightning-fast shifts that happen in milliseconds. They're the perfect tool when you need lively acceleration or when you feel like taking manual control of your luxury sedan.
Acura ILX Performance Features
Calling it "taut and nimble", the team at Kelley Blue Book found the Acura ILX "composed, solid and gratifying", as well as "fun to throw around corners" and "eager to please".
It's easy to assume that sort of critically-acclaimed performance comes from engine and transmission alone, but the Acura ILX draws on a wide range of performance to enhance your drive.
MacPherson Strut Front Suspension: The front suspension features specially-tuned bushings and performance-calibrated geometry for optimal wheel alignment while turning. Expect phenomenally smooth handling.

MacPherson Multi-Link Rear Suspension: Features stamped-steel upper A-arms, cast aluminum knuckles, double lower lateral links, steel-toe control links, coil-over dampers and a large stabilizer bar. Amplitude Reactive Dampers boast one damper to react to minor road vibration and another for improved stability.

Electric Power-Assisted Rack-and-Pinion Steering: Rack-and-pinion steering ensures a smooth transition between power assist at low speed and firmer performance at high speed. Rigid mounting reduces vibration, and using electric instead of hydraulic power assist improves efficiency.

Advanced Four-Wheel Disc Brakes: Strengthened calipers, enlarged splash shields, and an innovative pedal shape all work to increase performance. 12.3-inch ventilated discs in the front and 11.1-inch solid discs in the rear deliver exceptional stopping power.

Vehicle Stability Assist™ (VSA®): Gauges vehicle speed, throttle position, individual wheel speeds, steering angle, lateral G-force, and yaw rate, reducing torque and applying brakes as needed to correct even momentary instability.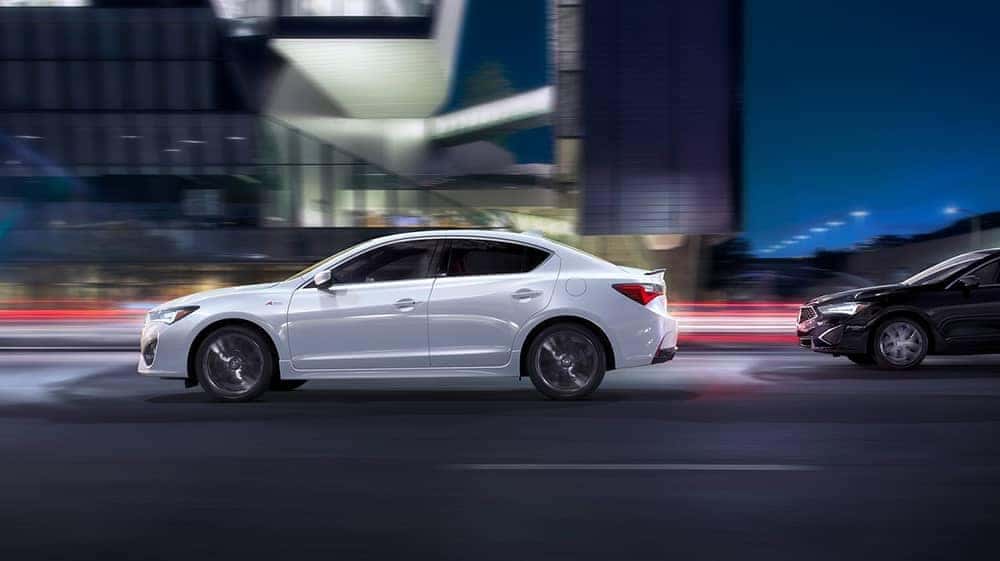 ---
Take Command of Acura ILX Horsepower at Your Nearest Dealership
Your nearest Wisconsin Acura dealer can put you behind the wheel of the Acura ILX for a test drive to remember, then help you take advantage of the latest special offers to make it your own. If your interest has been piqued by the Acura ILX's leading specs and features, don't hesitate to get in touch.