Acura: Wisconsin's Most Affordable Luxury Brand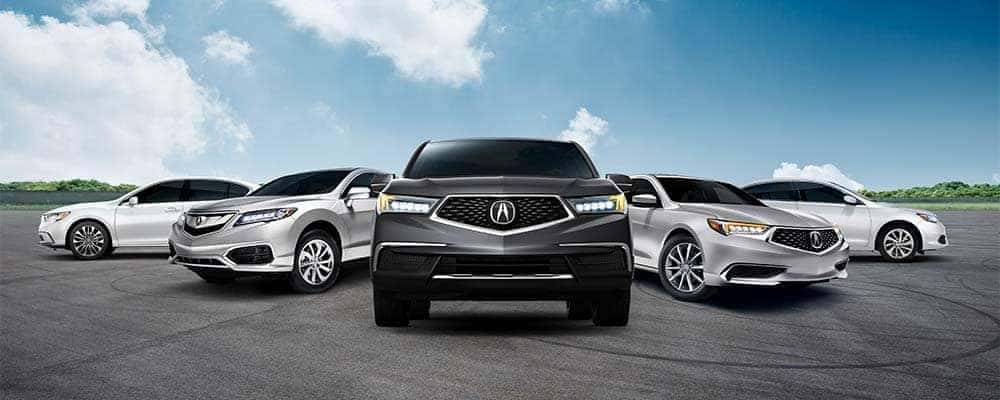 Drivers who desire to enter the market for luxury vehicles will be hard pressed to find a manufacturer with more to offer than Acura. According to the writers at Kelley Blue Book, who recently released their 5-Year Cost to Own Awards, Acura is the most affordable luxury brand. Of course, in making this assessment, KBB wasn't just looking at competing vehicles' starting prices. These experts analyzed vehicles' maintenance costs, fuel economy, and rate of depreciation over the first five years of ownership, and they also took standard features into account! By any metric, Acura's vehicles are some of the best luxury cars available.
Acura's Lineup
Acura ILX
Standard
Acura TLX
Standard 4-Cyl
Acura RLX
P-AWS w/ Technology Pkg

Acura RDX
Standard FWD
Acura MDX
Standard FWD
Acura NSX
Starting Price*
$28,100 MSRP*
$33,000 MSRP*
$54,900 MSRP*
$36,000 MSRP*
$44,200 MSRP*
$156,000 MSRP*
No matter what you're looking for in your next luxury car, you're sure to find it in Acura's lineup. The 5-Year Cost to Own Awards also include a contest for the best entry-luxury car, and this year, the 2018 Acura ILX was awarded the top spot.
The 2018 Acura ILX offers a compelling mixture of performance, technology features, and safety that belies its low price tag.
Drivers who choose Acura will also be able to select the 2018 Acura RLX, Acura's premium flagship sedan, and the 2018 Acura TLX, a performance-oriented sedan option that still offers plenty of special features. SUV drivers will find value in both the 2018 Acura RDX and the 2018 Acura MDX.
The former is a luxury crossover SUV designed for drivers who need to be ready for anything, while the latter—America's best-selling 3-row luxury SUV—is perfect for families who won't settle for anything less than the best.
Acura also produces the 2018 Acura NSX Supercar, and although it's not quite as affordable as the other models we've mentioned here, it showcases Acura's remarkable technological know-how.
Test Drive an Acura!
Drivers who like what they see in Acura can take their favorite model for a test drive at their local Wisconsin Acura Dealership! The models produced by the most affordable luxury brand are some of the best luxury cars available, and we're sure that you'll agree once you've had the chance to get behind the wheel! Contact us today to start exploring our current offers.