2018 Acura RDX: Luxury and Value in One Package

Arguably one of the most important things to drivers when it comes to selecting a vehicle is the price tag. When looking for a luxury vehicle, some may think that a higher price tag means that they're getting a better quality vehicle; however, this is not always the case. Let's take the 2018 Acura RDX and the 2018 Audi Q5 2.0T and compare them side by side to show you exactly what we mean. Check out the comparison below.
Get More for Less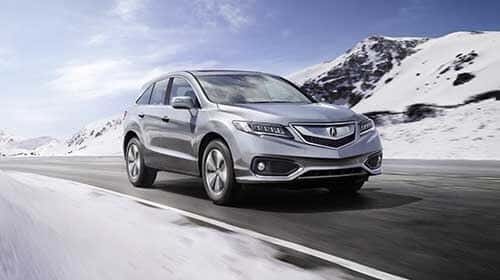 We'll start with the obvious, the significant price difference between these two vehicles. The 2018 Acura RDX with AWD is priced at $37,300 MSRP,* while the 2018 Audi Q5 2.0T is much more pricey at $41,500 MSRP. The RDX can even be purchased in a front-wheel drive model, which costs just $35,800 MSRP.* Even the experts at Kelley Blue Book note that "The RDX's reasonable price undercuts many competitors, as does its excellent resale history." So, when it comes to pricing, the Acura vehicle wins by a long shot, but is there more that the Acura can provide over the Audi at this lower price? Well, of course it can! For a lower price point, drivers of the 2018 Acura RDX can get longer warranties of 72 months/70,000 miles compared to the Audi's 48-month/50,000-mile warranty.
There is also a multitude of features that you can find standard on the RDX that are optional for an extra charge or are completely unavailable on the Q5. Just a handful of these features include a power moonroof, heated front seats, noise cancellation, LED headlights, hill start assist, and active head restraints. The Acura even has a more powerful engine configuration with its 3.5L 6-cylinder 24-valve engine with 279 hp compared to the Audi's 2.0L 4-cylinder 16-valve engine with 252 hp. The 2018 Acura RDX is proof that luxury, power, and features can easily be had for much less.
Check Out the 2018 Acura RDX Today
Don't miss out on your opportunity to learn more about this exciting vehicle and even take it for a test drive. Come visit us at your local Wisconsin Acura Dealer or contact us online for more information regarding financing options and current offers.