2017 Acura NSX Safety Features
Active Safety Features
The active 2017 Acura NSX safety features are those that help you actively avoid an accident. Some help to make your vehicle more visible to other drivers, some increase your visibility with advanced cameras, and others can sense a loss of traction and respond to it for you.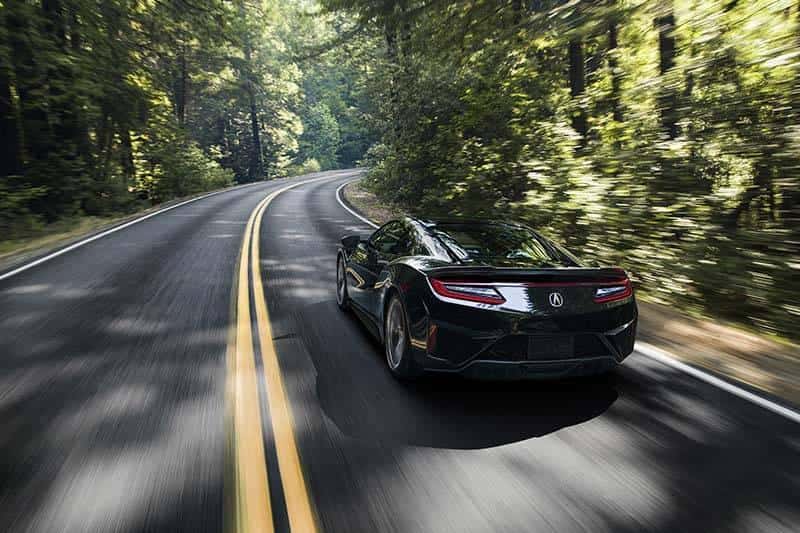 Vehicle Stability Assist with Traction Control: This safety system monitors the behavior of the tires and the position of your steering wheel; if it senses lost traction, oversteer, or understeer, it will adjust brake pressure and engine output to help stabilize the NSX.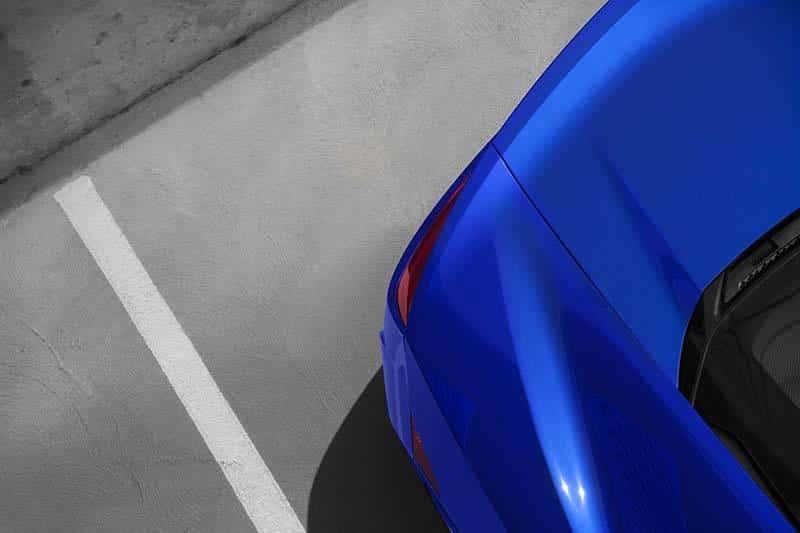 Multi-Angle Rearview Camera with Dynamic Guidelines: No one wants a ding or dent on their sports car simply from backing out of a driveway. The standard multi-angle rearview camera offers top-down, wide-angle, and standard views complete with guidelines for easy backing up.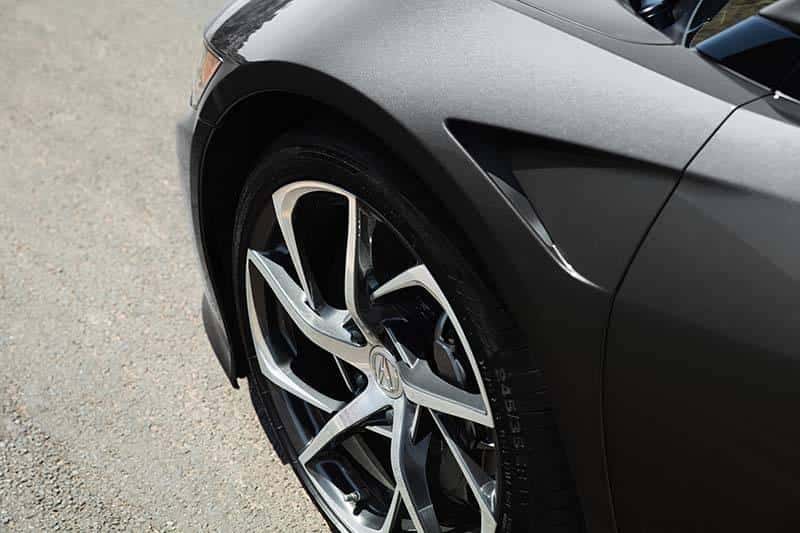 Tire Pressure Monitoring System: A performance car with an under-inflated tire is one you can't control or predict. The standard Tire Pressure Monitoring System alerts you to low-pressure tires to top them off or patch them up before hitting the road.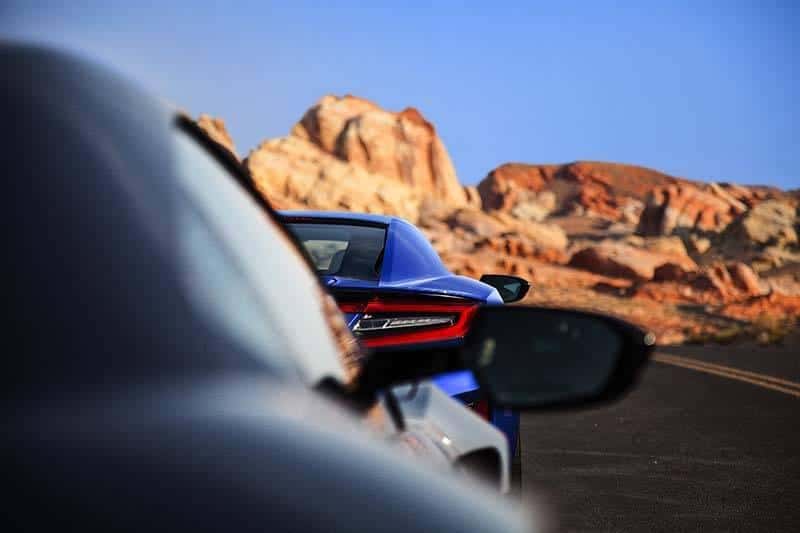 Advanced Braking Systems: The NSX gives you every advantage with regard to speed, and that includes coming to a full stop. Anti-lock brakes automatically pump your brakes during hard braking to avoid wheel lock-up, brake assist deploys maximum brake force during emergency braking, and electronic brake distribution ensures each of the four wheels is slowed proportionately for an even stop.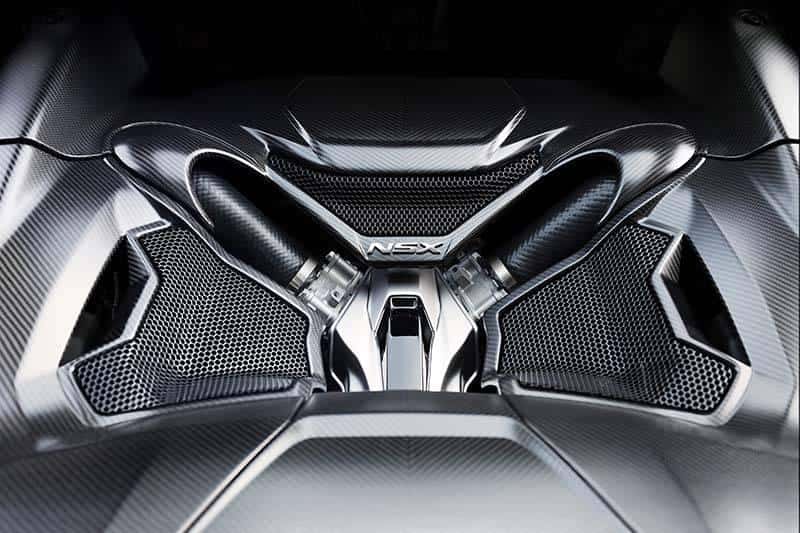 Direct Drive Electric Motor: Linked directly to the dual-clutch transmission, this motor delivers an instantaneous performance response, ensuring your will is executed via the NSX as quickly as possible to keep you in control and potentially avoid a collision.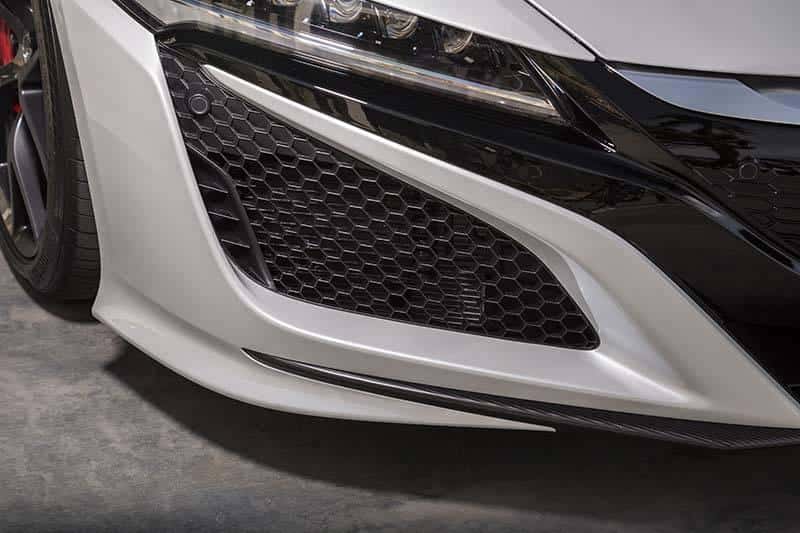 LED Daytime Running Lights: The standard Jewel Eye LED headlights of the NSX illuminate dark roads ahead and make your vehicle easy to spot. LED daytime running lights operate all the time, however, and give the NSX increased visibility so it's easier for other drivers to notice and to avoid.
Driver-Assist Features
Most supercar drivers prefer to be in complete control of their vehicle, but these 2017 Acura NSX safety features are here to help you out … if you want help at all.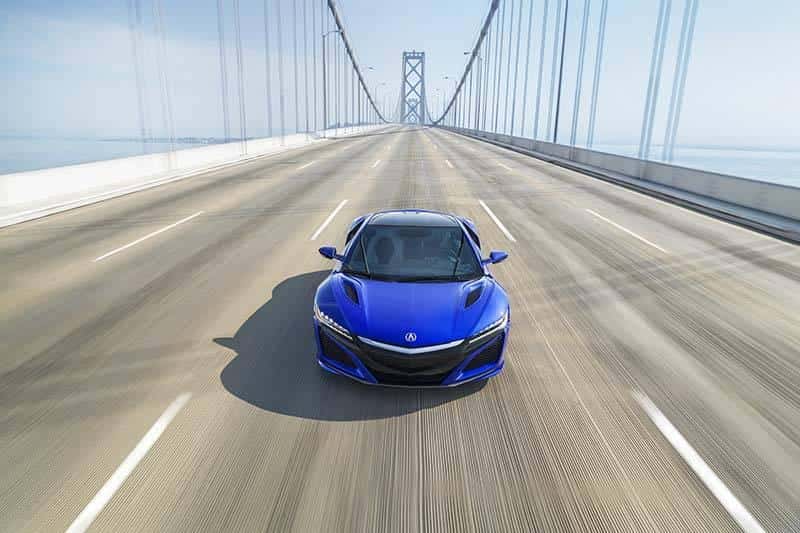 Cruise Control: Let the twin turbo V6 (and your feet) take a break while on the highway with the standard cruise control system. Simply hit a nice speed to keep pace with the rest of traffic, engage the cruise, and enjoy the ride as everyone stares at your Acura.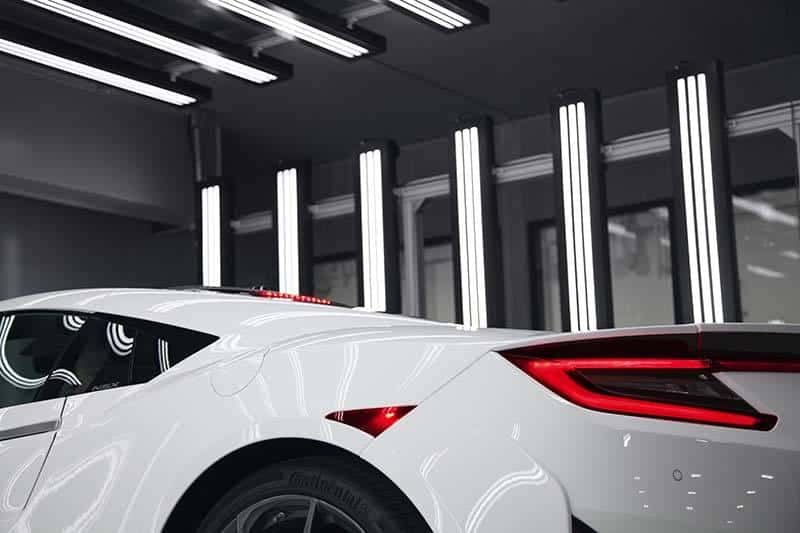 Corner and Backup Sensors: These available radar sensors are positioned at the rear of the NSX and are specifically designed to alert you to potential objects in the path of the vehicle. By offering corner and backup sensors, the NSX is able to best alert you to how to back out of tight garages and narrow driveways.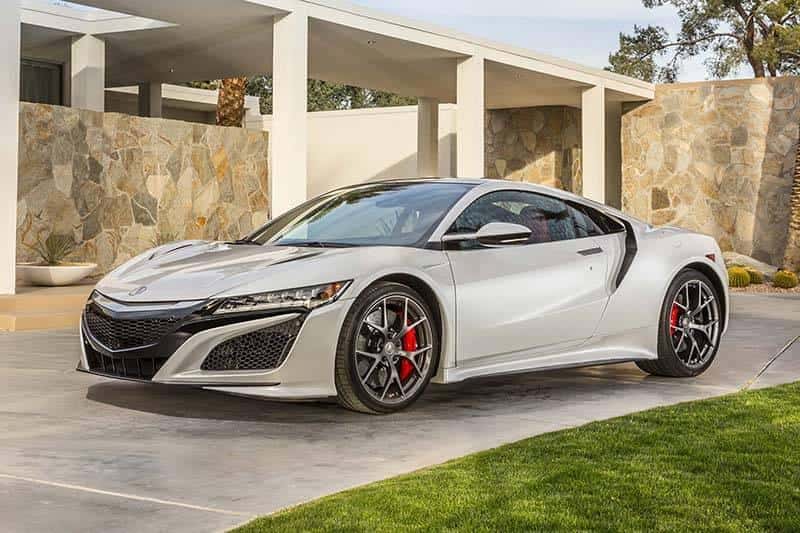 Sport Hybrid Super Handling All-Wheel Drive (SH-AWD): Acura's exclusive all-wheel drive system is combined with three electric motors to create a hybrid drivetrain that sends the power wherever it needs to go for improved performance and traction. SH-AWD lets the NSX hold a tight line through a curve, yes, but it also helps you keep control on uneven or slick pavement.