Enjoy Mastery of the Road with the 2017 Acura NSX Integrated Dynamics System
Quiet Mode
Quiet Mode isn't the default setting on this racetrack-ready supercar, but you're sure to appreciate having it as an option. When you don't need the full power of the NSX's gasoline-powered engine, you can switch into Quiet Mode and let its twin-motor unit take the lead. Drivers will still be able to take advantage of the main engine in this mode, but only when necessary, and only at rotation speeds of 4,000 rpm or lower. At these lower engine speeds, the NSX provides a smoother touring experience by effecting a corresponding reduction in the rotational speed you'll need to shift gears. Quiet Mode automatically closes the NSX's intake sound control valves and dims the instrumentation coloring to a relaxing royal blue glow.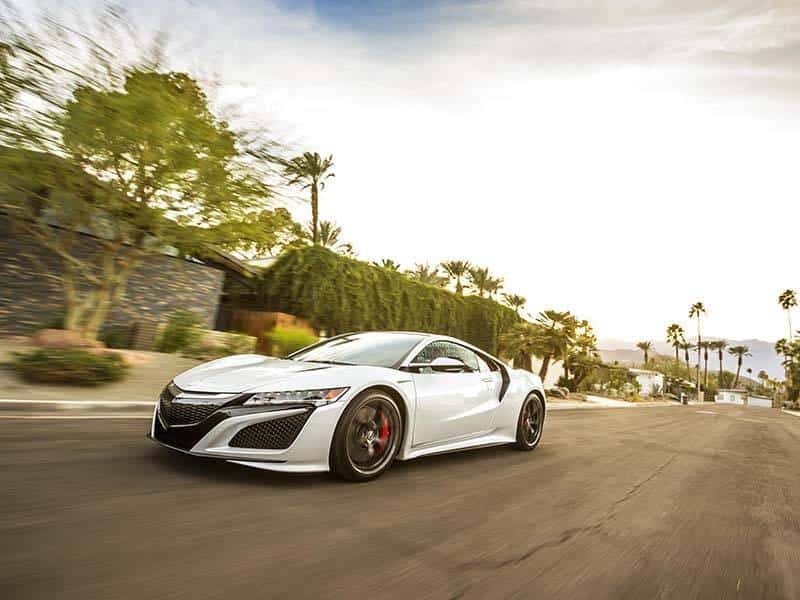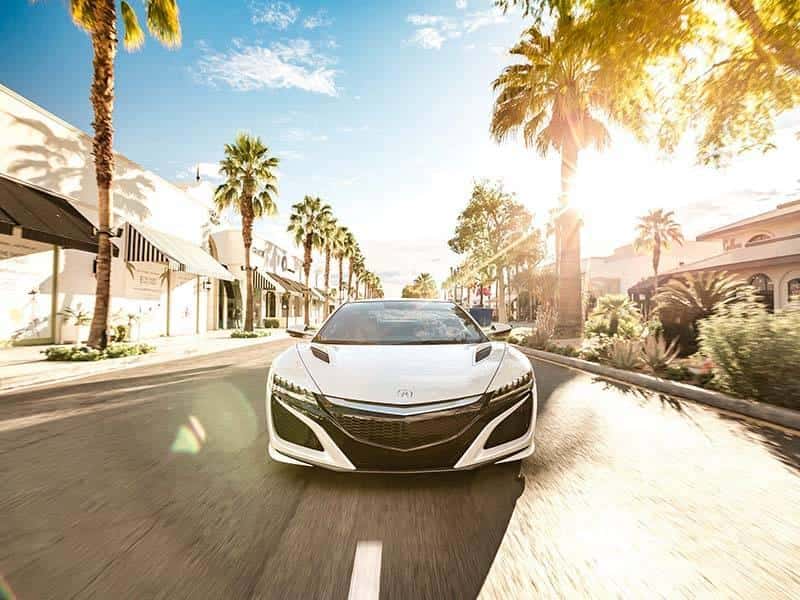 Sport Mode
Quiet Mode is ideal for city driving, but many NSX drivers will want to spend their time in one of its louder, faster, more responsive settings. The first among these is Sport Mode, which enhances the performance of the NSX with Sport Hybrid Super Handling All-Wheel Drive (SH-AWD) technology. Sport Mode is the default setting of the 2017 Acura NSX, and it balances the features of Quiet Mode, such as Idle Stop, with the higher shift speeds and sonic palette that supercar drivers know and love. As with Quiet Mode, the suspension response in Sport Mode is biased toward unsprung mass control, and its EPS steering assistance technology remains fully functional.
Sport+ Mode
When you encounter an open stretch of road in the NSX, activate Sport+ Mode to enjoy a more aggressive driving experience. In this mode, the NSX's magnetorheological (MR) dampers, capable of responding to the road up to 1,000 times per second, work to minimize shake and keep you in close contact with the road's smallest details. Likewise, Sport+ Mode facilitates a more rapid shift response and makes it easier to attain higher speeds. At this level, the NSX's EPS steering assistance technology begins to adjust its behavior in accordance with your driving; it can offer heightened feedback and let you take more control over the wheel when you want it. The intake and exhaust notes get significantly louder when you're moving at high speeds in Sport+ Mode, providing you with an intuitive knowledge of your engine's behavior. Here, the light gray instrumentation of Sport Mode is replaced by bright red meter lighting.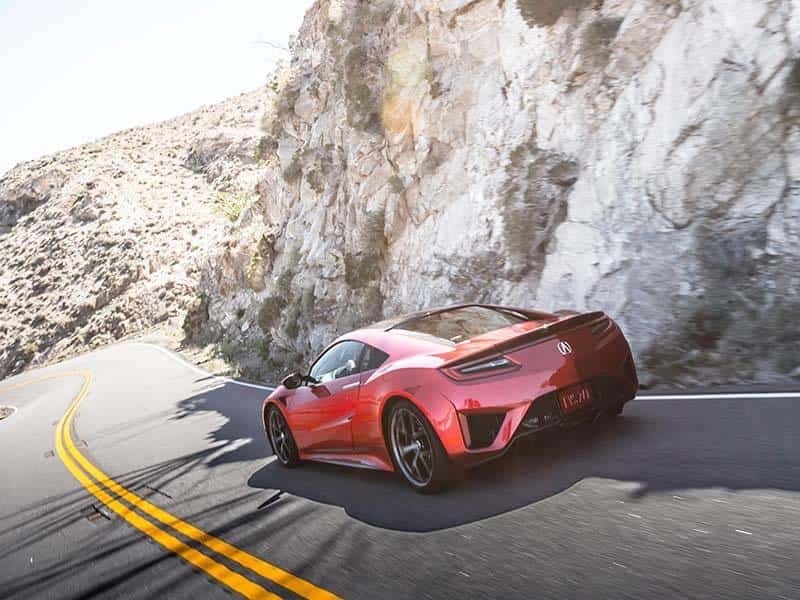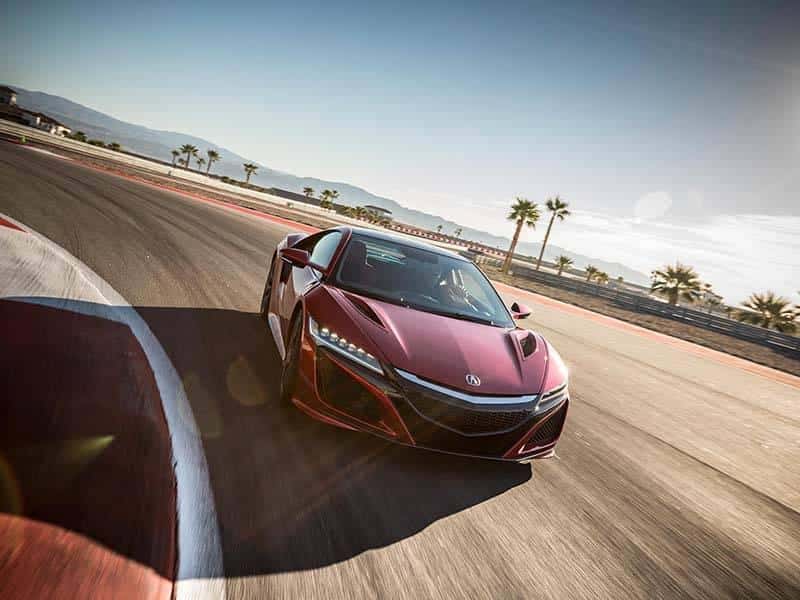 Track Mode
NSX drivers won't really know what their supercar can do until they get the chance to experience it in Track Mode. In this mode, the strengths of Sport+ Mode are multiplied as the various limits and controls placed on the NSX's drivetrain are all stripped away. Sport+ Mode used the NSX's electric motors to speed up acceleration, but in Track Mode, these motors further reduce upshift times by as much as 40 milliseconds! Track Mode is optimized for lap driving, and in this mode, the NSX's various feedback mechanisms, including its Super Sport Brakes and SH-AWD, ramp up their activity. In some cases, this will mean that they provide extra assistance, but the driver will also have the option to limit or deactivate Vehicle Stability Assistance if they choose.
Functions, Settings, and Additional Systems
NSX drivers can also use their Integrated Dynamics System to control their preferred Startup Mode and Launch Mode Control settings. The Acura NSX is the first car in the world to offer a customizable startup menu, where drivers can choose which of the NSX's modes they prefer to start out in. Additionally, this startup system enables drivers to pre-program their vehicle's mode switches in relation to the time of day! Launch Mode Control directs the NSX's entire system horsepower, totaling 573, into the first few moments of your acceleration. This feature is only usable in Track Mode.