Check Out the Exciting 2017 Acura MDX Trim Levels!
The Standard Package
The 2017 Acura MDX offers a thrilling baseline Standard Package, which is priced at $44,050 MSRP* and gives you a host of exciting features:
AcuraWatch – AcuraWatch brings together a huge collection of driver-assist features, including Collision Mitigation Braking, Lane Keeping Assist, Adaptive Cruise Control, and Road Departure Warning, in order to increase your control over the car's performance on the road.
Leather Interior – The Standard Package also amps up the comfort and luxury with a beautiful leather-trimmed interior that is designed to give you the very best in sumptuous design.
Connectivity – Not only will you be able to look forward to a spectrum of streaming Internet radio stations, including Aha and Pandora, but you'll also get SiriusXM Satellite Radio and a USB audio interface that allows you to operate your smartphone through your new MDX.
Auto High Beams – Your MDX will adjust the intensity and brightness of its beams in relation to approaching vehicles, allowing you to sit back and relax during night drives.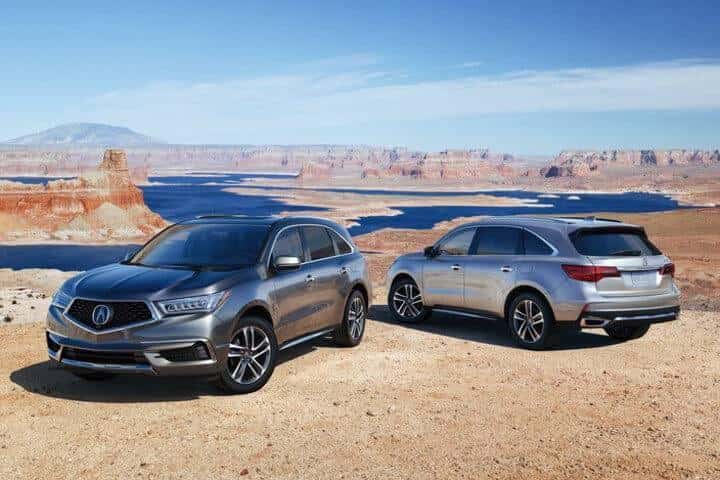 The Advance Package
Priced at $54,400 MSRP,* the Advance Package includes all of the following:
Second-Row Captain's Chairs – Stay comfortable with the MDX's spacious second-row captain's chairs and its richly appointed center console.
Surround-View Camera – Stay abreast of events on the road around you using the Acura's surround-view camera, which provides a comprehensive image of the road outside.
Heated and Ventilated Seats – With its heated and ventilated seats, the MDX promises to ensure prime comfort on hot days and cold.
Heated Steering Wheel – At the same time, confront the freezing Wisconsin winters with a heated steering wheel that keeps your hands as warm as possible throughout the drive.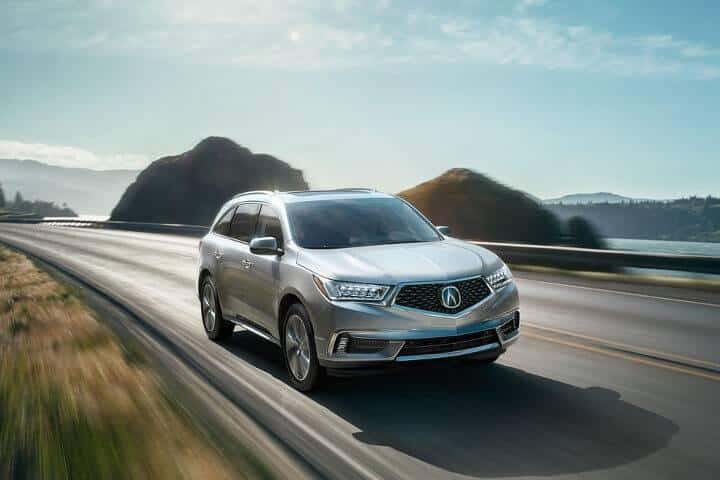 The Entertainment Package
Priced at $50,460 MSRP,* the Entertainment Package gives you the very best in rear-seat entertainment:
Dual-Screen with Advance Package – Passengers in the backseat won't have to bicker over what films to watch with the dual-screen entertainment system, which provides them with two different screens on its ultra-wide 16.2-inch display screen.
Single-Screen with Technology Package – On the other hand, you can always opt for a single 9-inch screen that offers its own DVD player and an LCD illuminated wireless remote control.
Second-Row Control Center – With an auxiliary input jack and 110-volt outlet, the console allows you to attach a game console, laptop, or other small device, while also offering up an HDMI input for an ever-broader range of video sources.
Rear Surround-Sound System – With either 11 speakers in the Technology Package or 12 speakers in the Advance Package, the MDX will keep the music blasting throughout the drive!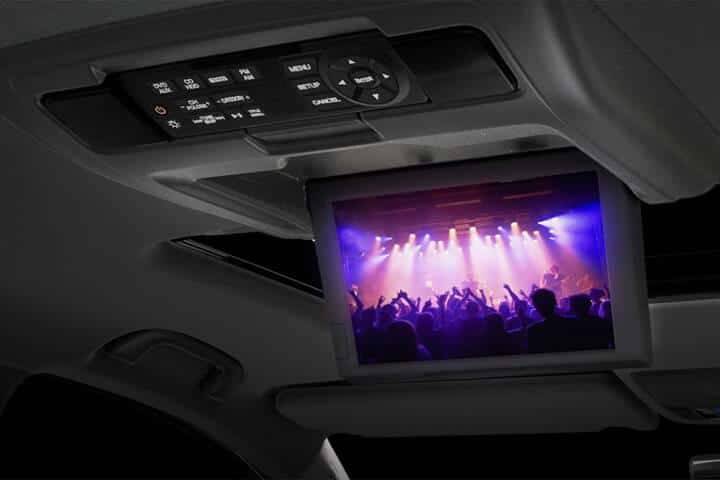 The Technology Package
The Technology Package is priced at $48,460 MSRP* and provides some of the latest and greatest in entertainment, connectivity, and information technologies:
Remote Engine Start – Get your car started up and ready to drive on those chilly autumn mornings with the MDX's remote engine start system, which also adjusts the cabin's climate to a perfect 72 degrees.
Acura Navigation System with HD Traffic – Trust in the MDX's Navigation System—which also features a dependable HD traffic device—to get you where you need to go on time.
Blind Spot Information – With the blind spot information system, the MDX will indicate to you when another vehicle has entered your blind spot, enabling you to stay aware of your surroundings and any potential danger.
ELS Studio Premium Audio – This package's ELS Studio Premium Audio system provides crystal-clear audio and booming bass with an extended frequency range and lower distortion.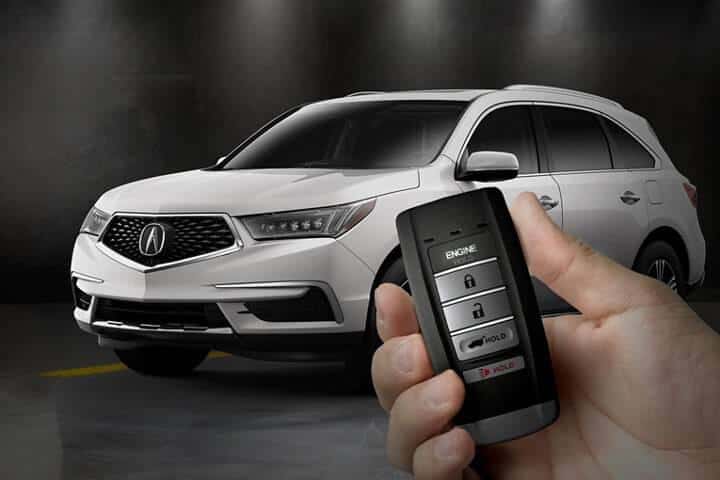 The Sport Hybrid
In addition to the packages listed above, the MDX is also available in a Sport Hybrid configuration, priced at $51,960 MSRP.* This model fits the MDX with multiple electric motors, similar to the setup found in the 2017 Acura NSX, to increase both power and fuel efficiency.
Active Damper System – Capable of adjusting every few seconds to road and driving conditions, the active damper system improves ride quality and broadens control.
Sport+ IDS Setting – This system gives the MDX an even sportier feel by maximizing battery assist and providing the MDX with quicker acceleration than ever.
Body-Colored Lower Trim – The Sport Hybrid features body-colored front and rear lower body trims and rocker panels.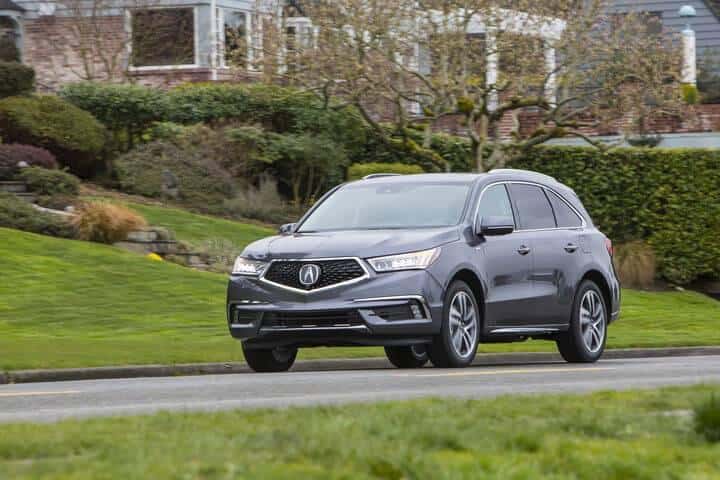 Test Drive the Acura MDX Today at Wisconsin Acura Dealers
Take any one of these MDX trims out on the road to experience its power, technology, and safety. Stop by one of our Wisconsin Acura Dealers to experience the 2017 Acura MDX firsthand, or contact us to schedule a test drive and explore our finance options. We look forward to seeing you soon and introducing you to the new MDX!
---